THE CLASSIC KIWI ROADIE SOUTH
Escaping south soon? Romer has handpicked our top five must-do's for your roadie south from a breathtaking alpine lake to camp at to one of the best pies in the South Island.
Road trip to Fairlie and grab a pie or pastry! Worth queueing for and if you happen to miss opening hours pop over to the BP who sell them after hours.
📷 @Fluddle
4. SERIOUSLY GOOD FRENCH CRÊPES YOU MUST TRY!
We specifically came to Arrowtown just to visit our favorite breakfast cafe. Every time we have been greeted by warm authentically speaking French staff as well as eaten consistently amazing tasting food. With a relaxed atmosphere, indoor/outdoor seating (with blankets if it's cold) and as I said great staff and amazing food, I highly recommend visiting Bonjour.
Lake Marian in Darren Mountains is a beautiful spot to escape for a night. With no reception and an easy 1.5 hour walk uphill it is a must! It is an alpine lake so colder and bring warm clothing for night. Head around the left of the lake around 10 minutes to find the secret flats to camp.
Beautiful and tranquil spot to wander around and appreciate the gardens. Grab a traditional tea to enjoy by the water after.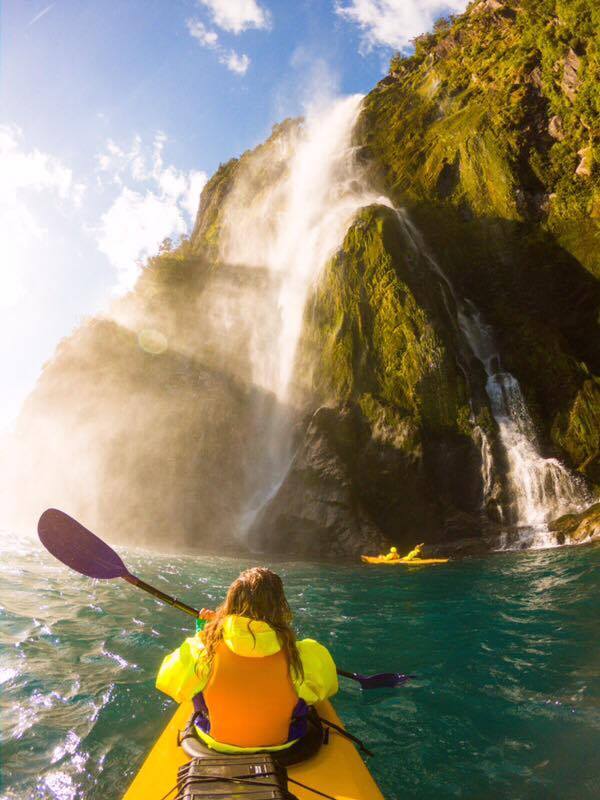 Come on a sea kayaking adventure with one of Rosco's fun, expert, local guides and choose from a variety of trips - there's something to suit everyone. Experience the 'eighth wonder of the world' by water. Follow the website link to book your trip today.

Get ready to plan a memorable day that's sure to impress by giving a day enriched with experiences your loved one will never forget.

Get Romer app from the Google Play Storeor Apple Store.