Drive more traffic to your business
What is new with Romer?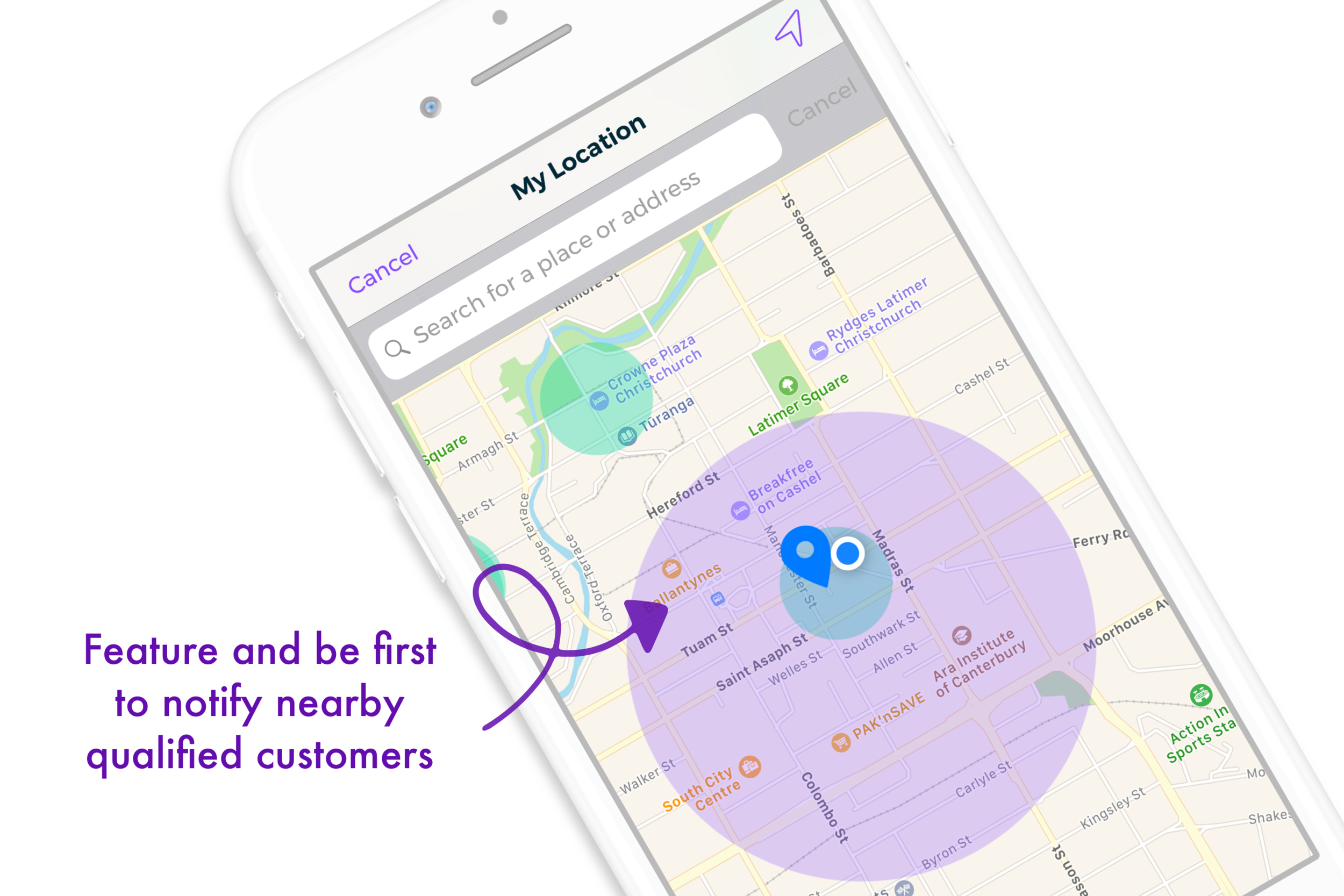 Alongside with Romer's innovative & smart AI learning technology, comes Geo-Fenced notifications which pings app users that are nearby businesses that they have saved in the app.
How does Geo-Fenced Notification work?
Romers will save a number of activities within the app, from there they may forget or never get around to do that activity. When consumers come within a proximity of their saved activity, a Geo-Fenced is activate. Geo-Fenced notification allows customers to become activated and creates a new call to action never seen before. Results have proved so successful, that 1/4 of users that get the notification walk into the business within the next 15 minutes.
Our values
'"Your vision is our passion. Our goal is to help small to medium businesses grow authentically and affordably with proven valuable new customers." - Emily Hazelwood, Managing director of Romer
Want to know more? Start a free account with us.
Why feature in Romer?
Easy and smart AI to find your business new customers and drive them in-store.
22x more click through to Instagram & Facebook advertising
6x more affordable cost per click to Google Adwords
300% more visits compared to Zomato
20x more results + analytics compared to free uploads
Easy, fast, affordable and proven digital advertising to help grow your business in hospitality, events, activities and tourism.